Radio/TV News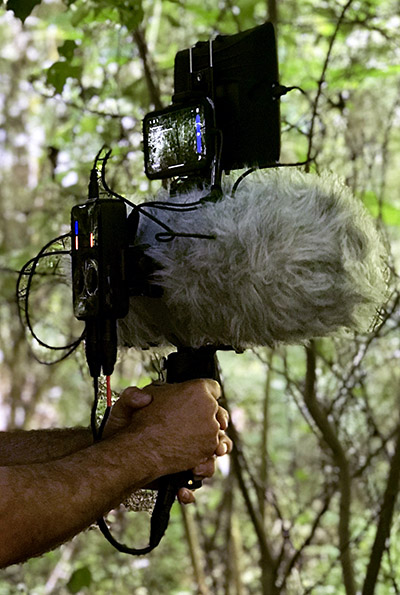 Whatever you are reporting on, Barnaby will capture the scene perfectly, in virtual reality 3D audio. You can broadcast live, or record material for later broadcast. Many people find 3D audio without video is more realistic than video itself. If you haven't already, just listen to our recording of the frenzy at a California wildfire command post, and interview with a firefighter, to experience this.
Use an iPhone or lightweight video camera mounted on top of Barnaby, or a heavier camera adjacent to it, to broadcast live, or to record 3D audio with video for later broadcast.
A "3D Audio Live" accessory kit is also available for sale or rent to make Facebook Live or YouTube Live broadcasting fast and easy. The whole kit sets up in less than two minutes, and can be easily carried around a news scene by one person, or mounted on a tripod. Any news outlet can equip reporters with the equipment needed to instantly broadcast live in full 3D audio with the same audio fidelity as on our Listen page.